Winter Activities –
News & Information
Gstaad Mountain Rides is one of the biggest, diverse and at the same time one of the most reliable ski areas in Switzerland for snow for skiing and snowboarding. The Bernese Oberland's only glacier ski area is suitable for winter sports from the end-October until the early May.
News
New red run slope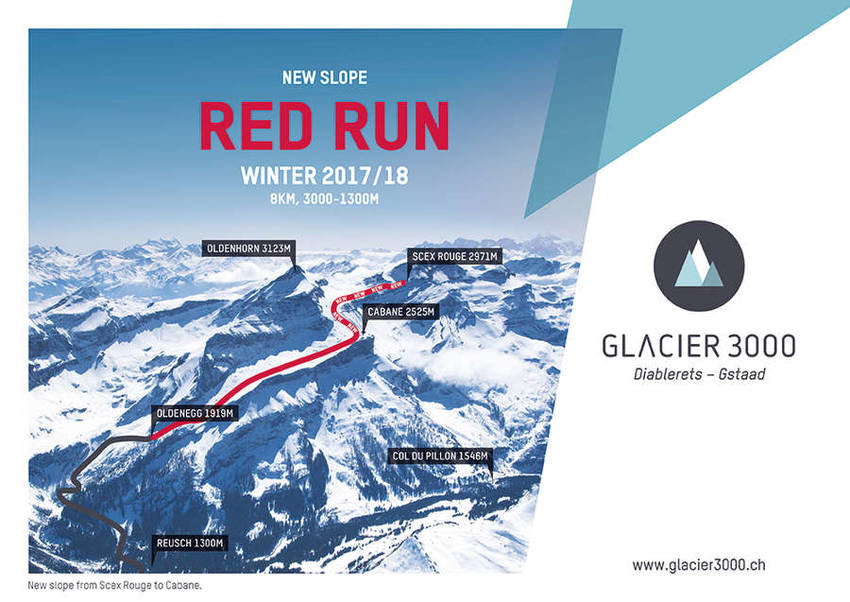 Starting the next winter season 2017/2018, the Glacier 3000 ski area will have a new red run. The Red Run begins at the Scex Rouge mountain top station, passes under the Oldenhorn and below the Cabane middle station, to where it then joins the existing Martisberg Run.
Thanks to the new Red Run, Glacier 3000 guests can enjoy an 8 km run from 3000 down to 1300 meters.
Wintersports in Gstaad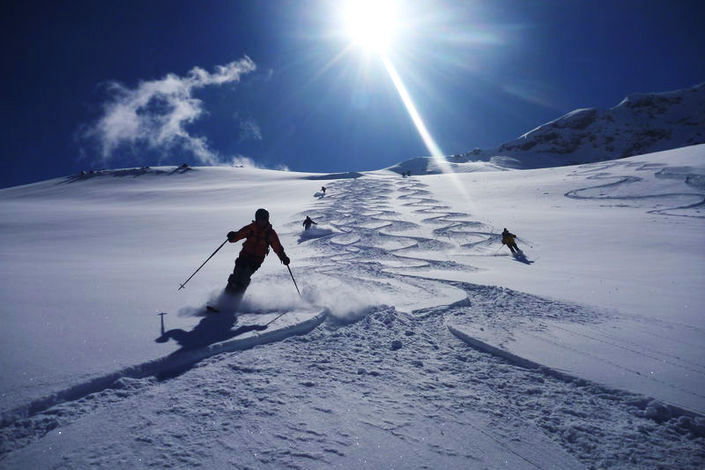 Skiing between 1000 and 3000 metres above sea level
60% of the main slopes can be prepared with artificial snow
Levels of difficulty of slopes: 58% blue, 27% red, 15% black
8 Learning parks for children
2 Race slopes with time keeping at the Saanerlochgrat
Contact
Gstaad Saanenland Tourismus
Haus des Gastes
Promenade 41
3780 Gstaad

Phone +41 33 748 81 81
Fax +41 33 748 81 83

www.gstaad.ch
Official Swiss ski and snowsports schools
Gstaad Snowsports
Official Swiss ski and snowsports school Gstaad
Promenade 63
3780 Gstaad

Phone: +41 33 744 18 65
www.gstaadsnowsports.ch
Alpinzentrum Gstaad
Fascination Winterworld
Carve your own tracks in the powder snow, and our ski teachers will show you how the ski slope can become your colouring book.
Our Snowsport School – an official Swiss ski-school – offers instructive tips and unforgettable adventures.

Alpinzentrum Gstaad AG
P.O. Box 50
3780 Gstaad

Events & activities: +41 33 748 41 61
Snowsports: +41 33 744 10 44

www.alpinzentrum.ch